The Kim Foundation knows that our sympathies and condolences cannot change the devastating tragedy that happened in Uvalde, Texas; nonetheless, we offer them to all who have been impacted and to the community of Uvalde. We cannot imagine the pain and overwhelming grief that you're experiencing. Our hearts are breaking for you and for our country as we once again experience a horrific, avoidable tragedy at the hands of violence.
During this time it is imperative that we join together to find meaningful solutions to these tragedies that continue to happen across our great country. We cannot become complacent to tragedy and violence, nor can we standby as we lose innocent children, siblings, parents, and loved ones to gun violence at a rate not seen anywhere else on the globe. We must identify the true root of the issue that is driving the violence. This root is not mental illness. We want to caution all the elected officials and Americans who equate these violent acts with mental illness. This is a very dangerous and incorrect message for anyone to deliver. Especially those who carry an elevated platform that reaches the masses. These statements increase discrimination for those living with a mental health condition and furthers the stigma that has existed for far too long. People living with a mental health condition are much more likely to be victims of violent crimes, than to carry one out themselves. This most recent violent act was pure evil, that is true. However, just because the vast majority of us cannot fathom this unconscionable act, it does not in any way mean it was carried out by someone with a mental illness.
We encourage all of you to take action in a positive, meaningful way that will create lasting change. We cannot afford for our country to continue the complacency and acceptance of this violence. Now is the time to grieve, to lift up those whose lives have been forever changed by senseless gun violence, and to reflect on how we can each make a difference as we move forward as a country to a more peaceful, safer society. One where our children and teachers do not have to face each day with fear, but instead with hope and excitement to learn in a safe environment where they can flourish.
---
Mental Health Awareness Month
Throughout the month of May, people all around the country work to raise awareness about mental health, normalize the conversation, and help others understand that they are not alone because there is help, hope, and healing available. While it can be discouraging in this profession to accept that we still must work so hard to get others to view mental health just as they do physical health, as it all directly impacts our bodies, I am encouraged by the progress that we have seen in the last ten years. As more time passes, we will continue to see improvement in this area. However, to achieve this, we will have to strengthen collaborations, increase access to care for all, and push beyond just the month of May when we as a community highlight mental health. 
Connection is at the core of all that we do, whether connecting individuals and families to needed resources or connecting organizations to collaborate to better serve our community. We strive to lead the way in serving as a resource in mental health awareness, suicide prevention, community engagement, and serving as a voice of hope and strength for others who may feel as if they don't have a voice. We are committed to continuing in this role for years to come but cannot do it alone, and we are so appreciative of all our community partners and volunteers. 
As we approach the end of Mental Health Awareness Month, we encourage you to find your voice, empower yourself with knowledge and acceptance, and continue to raise awareness around mental health and suicide prevention regardless of the month on the calendar. Sometimes we don't know what role we can play or how we can help, but it is essential to remember that each one of us can help break down stigma, make others feel accepted and cared for, and provide a spark of hope for someone when they may not have any. A simple smile or "How are you?" can go a long way for someone who may be struggling silently. Inclusion in various areas for all can mean a tremendous amount to someone who feels alone. Bravery to tell your story can empower someone else to share theirs. And the more we are talking, sharing, and serving as beacons of hope for those who feel alone and are living with a mental illness, the more accepting our community will be, and we will likely see an increase in the confidence and ability for someone to reach out for the help they desperately need. 
No one should ever feel alone or feel at a loss for where to seek support or care. No one should be scared to share their story for fear of being harshly judged by others. No one who needs care should experience barriers to receiving that care. To anyone out there living with a mental illness, or supporting someone they care about who is, please know, you are not alone. The Kim Foundation is here for you, and we are working toward a broader, stronger community and societal acceptance and understanding for all. 
If you, or someone you know, is suffering or in crisis, please contact the National Suicide Prevention Lifeline at 1.800.273.8255 or text a trained crisis counselor at 741.741.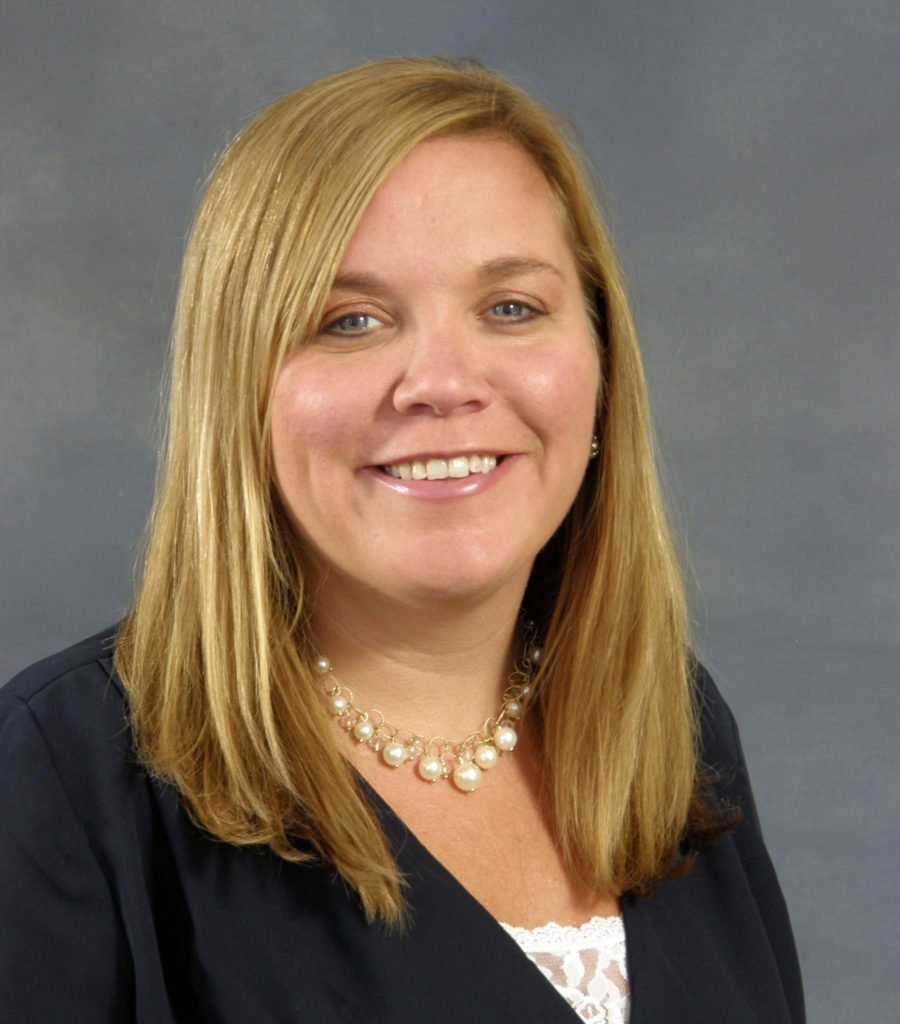 Julia Hebenstreit, Executive Director of The Kim Foundation
Julia Hebenstreit is the Executive Director of The Kim Foundation. She received her J.D. from Creighton University in 2005, and her BS in Journalism from the University of Nebraska Omaha in 2002. She has been with The Kim Foundation since 2011, and prior to that worked for local non-profits doing development, strategic planning, communications and advancement. She has a passion for helping people and improving lives, and serves on the Executive Committee for Nebraska Association of Behavioral Health Organizations, as the 2015 Hill Day State Captain for the state of Nebraska, and as an active member of the Nebraska Suicide Prevention Coalition, the Early Childhood Mental Health Coalition, BHECN Advisory Committee, RESPECT Advisory Board, Connections Advisory Board and the Project Propel Planning Group.