Connectedness – whether that connection is between friends, family members, coworkers, acquaintances, or even strangers – can save lives. Studies show that social connection is an important protective factor for suicide, so for Suicide Prevention Month, we encourage all community members to get connected and help us "Chalk It Up for More Tomorrows!"
It may have been a while since you've connected with your inner child and drawn on a sidewalk or driveway with chalk, but that is exactly what The Kim Foundation is asking you to do this September for Suicide Prevention Month. We encourage you to gather your friends, family, coworkers, and neighbors and create hopeful and encouraging messages on your sidewalks, driveways, or parking lots with chalk!
Participation in this event helps spread hope for others across our community, and our wish is that this event also allows you to promote social connectedness in your own life. We may not always know the impact our words can have on others, but we do know that one positive remark can be a life saver. When we come together to spread that positivity, we foster a stronger sense of community which gives us the opportunity to directly support the people in our own lives. The Kim Foundation believes that everyone can play a role in saving a life from suicide, and participating in our Chalk it Up for More Tomorrows event is one simple way you can make a difference.
To participate in Chalk it Up for More Tomorrows, we encourage you to snap a photo of your design and share your chalk art on social media. Make sure you use the hashtag #ChalkItUpForMTNE or submit your photos with your name to info@thekimfoundation.org. All submissions received will be evaluated by the Metro Area Suicide Prevention Steering Committee and winners will receive a prize!
One of the highlights of my year here at The Kim Foundation is seeing chalk art cover the entire Metro Area. It is so uplifting to see kind messages fill the entire city, and I look forward to seeing your artwork! For more details, please email info@thekimfoundation.org or visit https://thekimfoundation.org/chalk-it-up-for-more-tomorrows/. You can also check out our social media pages for different ways you can get involved during Suicide Prevention Month!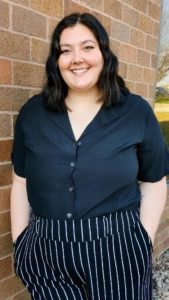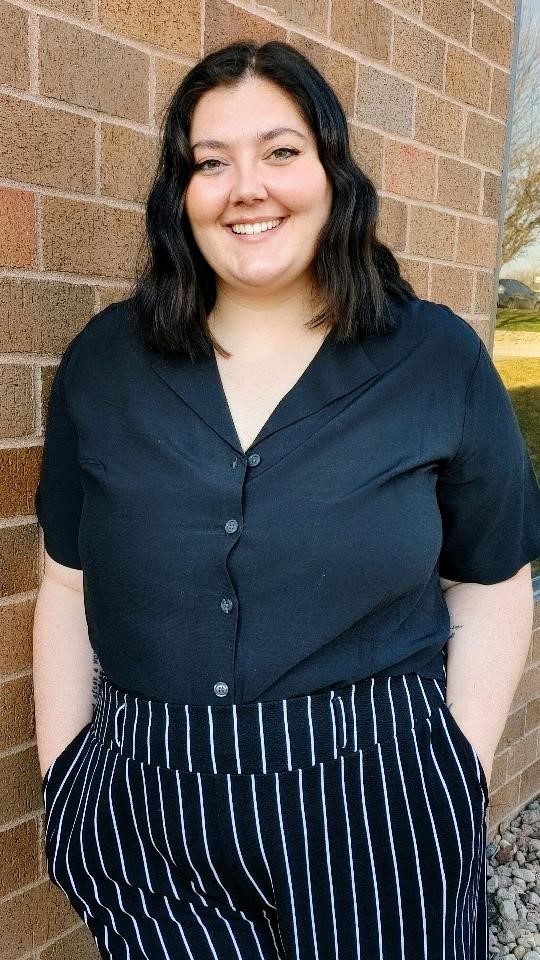 Sadie Hinkel, Program Director for The Kim Foundation
Sadie Hinkel is the Program Director at The Kim Foundation. She earned her Bachelor's Degree in English Education from Morningside University and her Master's Degree in Writing from Coastal Carolina University. Sadie worked as a high school English teacher for six years, where she realized her passion for advocating for mental health education and awareness. She joined The Kim Foundation in February of 2022 and currently works managing events for the foundation, coordinating volunteer activities, and developing outreach efforts.