Each year September is identified as National Suicide Prevention Month, with Suicide Prevention Week being September 10 – 16th this year. The Kim Foundation has several ways we are marking this important time, and we hope you will join us!
One key piece that you will notice throughout all our activities is the promotion of hope. This is such an important component of all we do, and we are looking for your help to instill hope in those who may be struggling; not just this September but moving forward. While suicide is such a serious, painful topic, we can also take a more positive, hopeful approach to saving lives in our community.
Here are a few ways that you can join us in promoting hope and healing.
While the importance of suicide prevention is highlighted in September, our hope is to raise the awareness and keep the conversation going throughout the entire year. We hope you will join us as we continue our mission-driven work to promote mental wellness and hope for everyone in our community, especially those who may be feeling alone or struggling.
If you or someone you know is struggling, please call 988 to connect with a trained crisis counselor.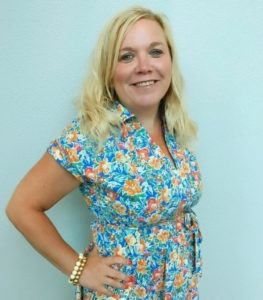 Julia Hebenstreit, Executive Director of The Kim Foundation
Julia Hebenstreit is the Executive Director of The Kim Foundation. She received her J.D. from Creighton University in 2005, and her BS in Journalism from the University of Nebraska Omaha in 2002. She has been with The Kim Foundation since 2011, and prior to that worked for local non-profits doing development, strategic planning, communications and advancement. She has a passion for helping people and improving lives, and serves on the Executive Committee for Nebraska Association of Behavioral Health Organizations, as the 2015 Hill Day State Captain for the state of Nebraska, and as an active member of the Nebraska Suicide Prevention Coalition, the Early Childhood Mental Health Coalition, BHECN Advisory Committee, RESPECT Advisory Board, Connections Advisory Board and the Project Propel Planning Group.