The holidays are a time filled with joy, celebration, gratitude, and time spent with friends and family. But it is important to note that for many people the holidays can be stressful and challenging. With the holidays there are celebrations and joyful occasions, but there also comes situations which can be stress inducing: financial concerns, complex family dynamics or issues, overwhelming feelings of grief or loss, and even more time spent inside because of the weather. There is a pressure during the holidays to feel extra "merry and bright". Many people struggle with this if they are not feeling happy, but instead stressed or overwhelmed due to possibly a few of items mentioned above.
The most important thing to note is that no one can ever tell you how you should be feeling. Even though there is this constant message of being happy and joyful during the holidays, it is OKAY if you are not feeling that way. However you are feeling is valid. It is also important to know that you are not alone in those feelings. According to the American Psychological Association, 38% of people who were surveyed said their stress increased during the holiday season. There are things we can all do to prepare ourselves for the holiday season to help prevent some of the increased stress that might occur.
Acknowledge your feelings. Do not force yourself to feel one way or another. Be aware of however you are feeling and take time to process those emotions.
If this holiday season you are feeling overwhelmed by feelings of loss or grief, be sure to let your loved ones know how they can best support you. Be sure to stay connected with someone (a therapist, family member, friend, etc.) who cares about you. Again, it is okay however you are feeling.
Prioritize what is most important to you. There are many different demands that come with the holiday season. Be sure you know what is the most important for you and know that it is okay to say no to different things.
Take time to practice self-care. There is so much giving during the holidays which is something that makes the holidays such a special time. It is still critical that you take care of yourself. Find something you can do that helps you feel good.
Practice gratitude. Even though there are different stressful things that can happen during the holiday time, be sure to practice gratitude. Write down whatever you are feeling grateful for each day.
Communicate openly and honestly with your loved ones. It is important for them to know how you are feeling during the holidays.
Never be afraid to reach out for professional help. If you are really struggling, please reach out for help. There is always someone who can help you feel better.
There are ultimately many different things we can all do to manage the stress we might be feeling during the holiday season. Make sure you are aware of your feelings and practicing self-care. Even if you don't want to, it is important to still stay connected with the people you care about. Social connection is vital to our mental health. If you do find yourself overwhelmed or stressed the next few months, try implementing a few of the tips mentioned above, but ultimately, I hope the next few months are not stressful for you and I hope you this holiday season brings you so much joy, celebration, and happiness. And again, never forget you are not alone. There are resources available and individuals who are there to help. Do not hesitate to reach out.
Sources: https://www.mcleanhospital.org/essential/mcleans-guide-managing-mental-health-around-holidays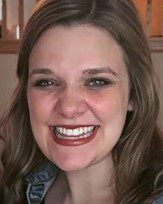 Katie Zimmerman, Project Coordinator for The Kim Foundation
Katie Zimmerman joined The Kim Foundation in June 2019. She earned her Bachelor's Degree in Communication Studies and Sociology from Central College in Pella, Iowa. During her time in college, she volunteered at many non-prKatie Zimmerman joined The Kim Foundation in June 2019. She earned her Bachelor's Degree in Communication Studies and Sociology from Central College in Pella, Iowa. During her time in college, she volunteered at many non-profit organizations and took multiple sociology classes which focused on mental health. Katie's role at The Kim Foundation includes running the social media accounts, assisting in the Youth Advisory Council, and providing mental health awareness and education to the community through A Voice for Hope and Healing presentations.