This week is National School Counseling Week. It is a week dedicated to all the hard-working and passionate school counselors within the United States school systems. School counselors make such an impact on the lives of their students by helping them achieve not only school success but also success in other areas of their lives as well. They are there for students when students need someone to talk to, and they are there for students to help guide them with making so many big decisions as such a young age. We are so grateful for school counselors and the amazing impact they have on the students they work with. They are able to help break down the stigma associated with mental health, they provide healing and guidance to students, and they share kindness everywhere they go. Be sure to thank a school counselor this week if you know one!
This week is sponsored by the American School Counselor Association (ASCA). The theme for this year is School Counseling: Better Together. If you are interested in joining their social media photo challenge you can find more information on their website (https://www.schoolcounselor.org/Events-Professional-Development/Events/National-School-Counseling-Week). Also, if you are wanting to post on social media you can use the hashtag #NSCW22.
Again, we say thank you to all the school counselors out there. Your work does not go unnoticed, and we are thankful for the impact you have on the students you work with and the communities you live in. Thank you!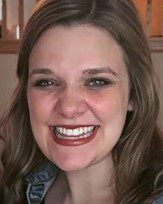 Katie Zimmerman, Project Coordinator for The Kim Foundation
Katie Zimmerman joined The Kim Foundation in June 2019. She earned her Bachelor's Degree in Communication Studies and Sociology from Central College in Pella, Iowa. During her time in college, she volunteered at many non-profit organizations and took multiple sociology classes which focused on mental health. Katie's role at The Kim Foundation includes running the social media accounts, assisting in the Youth Advisory Council, and providing mental health awareness and education to the community through A Voice for Hope and Healing presentations.