More than 500 Nebraska education personnel joined at the Embassy Suites Conference Center on June 1st and 2nd to highlight the importance of school mental health for Nebraska youth. The conference was a huge success and focused on celebrating those serving and shaping our youth, while prioritizing their mental health and safety. Resiliency, Advocacy and Celebration was the theme this year, and we worked to carry that through the entire conference, up until the send off tunnel as attendees exited the conference center.
National keynote speaker and advocate, Michael Bonner, kicked off the conference. Michael's energizing voice really got us off on the right foot and excited for the rest of the conference! He shared his lessons from his teaching experience in Georgia, while challenging attendees to reflect, strategize, and execute to increase their efficiency in the classroom and school. He resonated with the audience so well and the feedback about his presentation was incredible!
Samantha Reaves, PhD, closed out the first day informing attendees about national trends, intersections between mental health and education discovered through her research, and how school or family factors influence student outcomes. Samantha represented the National Center on School Mental Health, which we have partnered with through the conference for many years.
Day two was kicked off by Ryan Sallans, MA, who was so inspirational and informative as he shared his incredible experience over the last 20 years. As a transgender speaker and author, he has specialized in inclusion, diversity, and healthcare. Ryan laid out such helpful information on building inclusive environments and providing trauma-informed care for students in the school setting.
The closing session was so incredibly moving and really capped off an amazing two days in a powerful way. Emma Benoit shared her personal story of surviving a suicide attempt. She now uses her voice to help others and to advocate for mental wellness and suicide prevention resources for all. I don't think there was a dry eye in the house as Emma bravely shared her story. She then joined four Nebraska youth on a panel that once again stole the show! These youth were so courageous to sit before an audience of this size and share their stories and insights, as we work to empower the youth voice. This served as an important reminder of why we all do what we do. A huge thank you to them and all our keynote speakers.
In addition to these general sessions, we also had more than 30 breakout sessions conducted by Nebraska experts who shared their experience, knowledge, and skills that could translate to hands on implementation in schools and classrooms for attendees. These sessions covered a plethora of topics, and we are so appreciative of our presenters. Thank you! In addition to these amazing sessions attendees had the opportunity to visit the self-care room throughout the conference and attend an awards reception where we honored several Nebraska School Mental Health Champions.
A final thank you to all presenters and attendees! We were so honored to host you all and can't wait for next year! I want to extend a special thank you to Dr. Dan Schnoes and ESU3 for your partnership and commitment to this effort each year, and to our Steering Committee members who volunteer their time and expertise to ensure a valuable, memorable experience for attendees each year. Thank you all!
Make sure to save the date for the 2023 conference in Kearney – June 7th & 8th!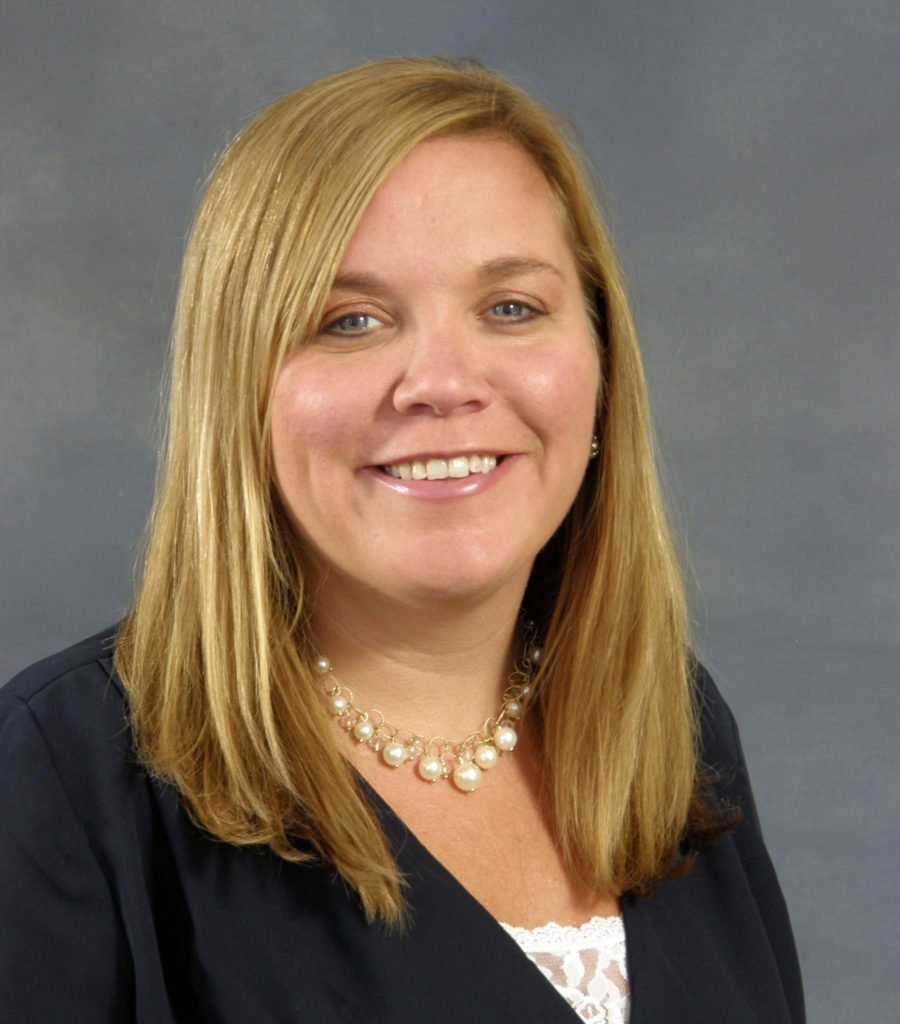 Julia Hebenstreit, Executive Director of The Kim Foundation
Julia Hebenstreit is the Executive Director of The Kim Foundation. She received her J.D. from Creighton University in 2005, and her BS in Journalism from the University of Nebraska Omaha in 2002. She has been with The Kim Foundation since 2011, and prior to that worked for local non-profits doing development, strategic planning, communications and advancement. She has a passion for helping people and improving lives, and serves on the Executive Committee for Nebraska Association of Behavioral Health Organizations, as the 2015 Hill Day State Captain for the state of Nebraska, and as an active member of the Nebraska Suicide Prevention Coalition, the Early Childhood Mental Health Coalition, BHECN Advisory Committee, RESPECT Advisory Board, Connections Advisory Board and the Project Propel Planning Group.