On October 19th, we hosted over 400 Metro Area students at the second annual EmPOWER Youth Summit! These students came from 33 different Metro Area high schools, and for months, our staff members, planning committee members, volunteers, presenters, and chaperones worked hard to make it possible to host this incredible event for our local high school students. The EmPOWER Youth Summit was started and has been championed and supported by the Metro Area Suicide Prevention Coalition, with the overall goal of starting conversations around mental health and suicide prevention earlier in order to save more lives.
This year, we had a great line-up for the EmPOWER Youth Summit, starting with Kyler Erickson. Kyler was our keynote speaker, and he became passionate about youth mental health after he witnessed a school shooting as a senior in high school. After being healed and finding peace, Kyler followed his dreams and is currently an ESPN Analyst, Speaker, and Director of Suicide Prevention. We are so grateful that he shared his story with students, who were able to connect with his message of resiliency and hope.
Omaha-based singer Jocelyn also performed at the 2023 EmPOWER Youth Summit. Through her songwriting, Jocelyn also spreads the message of hope, healing, and kindness. Her performance was a highlight of the day – our students closed out the day with dancing, laughter, and singing!
We also had several amazing breakout presenters who shared their expertise — Boys Town National Hotline, UNO Grace Abbott School of Social Work, HOPE Squad, and Project Harmony all taught students how they can find the power within themselves to advocate for themselves and others.
The EmPOWER Youth Summit was certainly a day full of fun, education, and empowerment!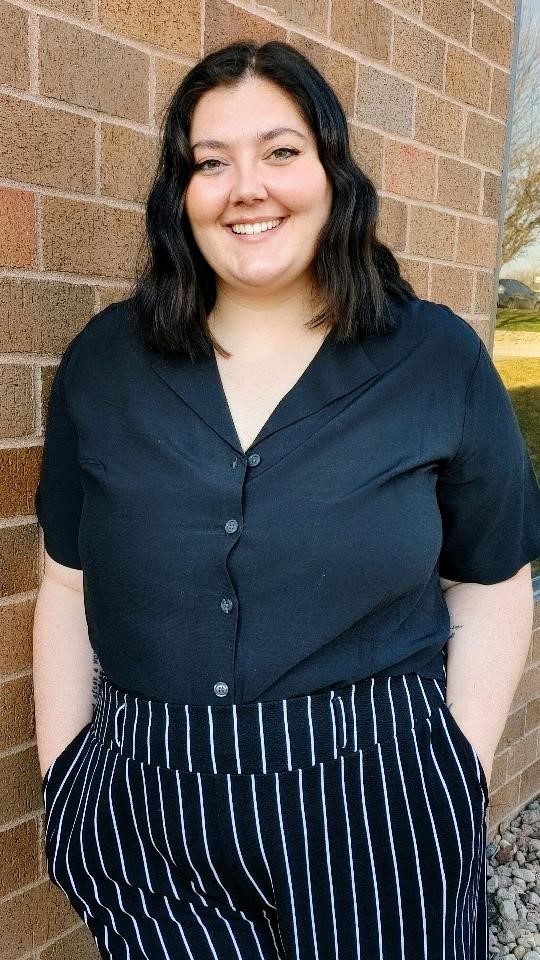 Sadie Hinkel, Program Director for The Kim Foundation
Sadie Hinkel is the Program Director at The Kim Foundation. She earned her Bachelor's Degree in English Education from Morningside University and her Master's Degree in Writing from Coastal Carolina University. Sadie worked as a high school English teacher for six years, where she realized her passion for advocating for mental health education and awareness. She joined The Kim Foundation in February of 2022 and currently works managing events for the foundation, coordinating volunteer activities, and developing outreach efforts.