Today on March 30th we observe World Bipolar Day. This is an effort to bring awareness to bipolar disorders and to help break down the stigma associated with bipolar disorders. Through education and continued conversations, we hope more individuals will begin to understand that bipolar disorder is a medical condition and requires the same attention as any physical health condition.
Bipolar disorder is a mental health condition which causes extreme mood swings – emotional highs and emotional lows. Bipolar disorder typically appears during the teen or early adult years and affects 2.6% of the U.S. adult population. There are around 5.7 million people in the United States who experience bipolar disorder. Some of the symptoms for bipolar disorder include persistent sadness, feelings of hopelessness, intense fatigue, anxiety, changes in sleep, loss of interest in activities, trouble concentrating, and distinct manic and depressed states.
There are different types of bipolar disorder. Bipolar 1 is when individuals will experience a full manic episode (emotional high). Bipolar 2 is when individuals will experience a full major depressive episode. Cyclothymic disorder is another type, and it is rare and less severe. It involves repeated mood shifts between depressive and hypomanic that persist for more than two years. There is also unspecified bipolar disorder which is when the symptoms do not fit the other types, but there are still manic episodes.
There are treatment options for individuals who have bipolar disorder. Individuals might receive psychotherapy, take medication, or practice self-management strategies. If you are struggling or if you know someone who is struggling with symptoms of bipolar disorder, do not hesitate to reach out for help. There are resources available to provide hope, help, and healing. If you are looking to see a mental health therapist but you are not sure where to go, consider going to the website www.nebraskamentalhealth.com. On this website you can specify what you are looking for in a therapist and a list of mental health providers will come up. If you are struggling with tough thoughts and looking for immediate assistance, please call the National Suicide Prevention Lifeline at 1.800.273.8255 to speak with a trained crisis counselor, 24.7. And please never forget, you are never alone.
Sources:
https://keck.usc.edu/world-bipolar-day/#.~text=On%20March%2030th%2C%20we%20observe,a%20life%Dlong%20mental%20illness
https://www.ashleytreatment.org/4-types-of-bipolar-disorder/
https://www.nami.org/About-Mental-Illness/Mental-Health-Conditions/Bipolar-Disorder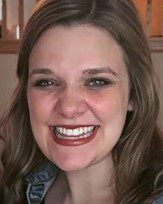 Katie Zimmerman, Project Coordinator for The Kim Foundation
Katie Zimmerman joined The Kim Foundation in June 2019. She earned her Bachelor's Degree in Communication Studies and Sociology from Central College in Pella, Iowa. During her time in college, she volunteered at many non-profit organizations and took multiple sociology classes which focused on mental health. Katie's role at The Kim Foundation includes running the social media accounts, assisting in the Youth Advisory Council, and providing mental health awareness and education to the community through A Voice for Hope and Healing presentations.