The Kim Foundation is excited to welcome Jay Glazer on November 9th as our guest speaker at our annual fall event at Embassy Suites La Vista. Jay is currently serving as the NFL Insider for FOX Sports' award-winning NFL pregame show, FOX NFL Sunday, where he breaks in with exclusives, late-breaking updates, and injury news, and other various reports right up until the start of Sunday's games and all the way through FOX's Sunday coverage. He has also been part of FOX's Thursday Night Football broadcasts.
Earlier this year, Glazer released his book Unbreakable: How I Turned My Depression and Anxiety Into Motivation and You Can Too, sharing his personal story of living in the gray, as Jay calls it. In order to work through and work better, Jay knows he has to keep going, to be of service, to believe in himself when no one else will, and be stronger, tougher, and more dedicated than anyone. Unbreakable is his story of how he has done this in his many endeavors. Jay is a relentless insider who won't quit talking or take his foot off the gas, whether that is detailing how he got his big break inside the NFL, helping veterans fight for their lives in gyms around the country, or playing himself on the hit show Ballers. Jay's ability to laugh at himself and take on his mental struggles has given him a clarity, toughness, and openness that few people can rival.
We continue to see middle aged to older men be a high-risk population for suicide. Many of these men struggle with their mental health and don't reach out for the help that they need. Jay has a message that speaks directly to these groups, but also resonates with everyone. For the first time, we will be doing a fireside chat format with Brian Mastre of WOWT talking with Jay and emceeing the event. We are looking forward to providing the community with the opportunity to join together to celebrate mental wellness in our community, while enjoying the story of NFL and TV personality, Jay Glazer.
Registration is now open, and sponsorships are still available. We hope that you will consider joining us on November 9th for this memorable event. For more information please visit, Annual Event – The Kim Foundation.
I want to close by thanking all of those who participated in Chalk it Up for More Tomorrows this year. We doubled participation from the previous year and saw such creativity and positivity was incredibly moving! The engagement we saw from our community this September for Suicide Prevention Month was so wonderful, and we hope everyone will keep up the awareness as we move beyond September!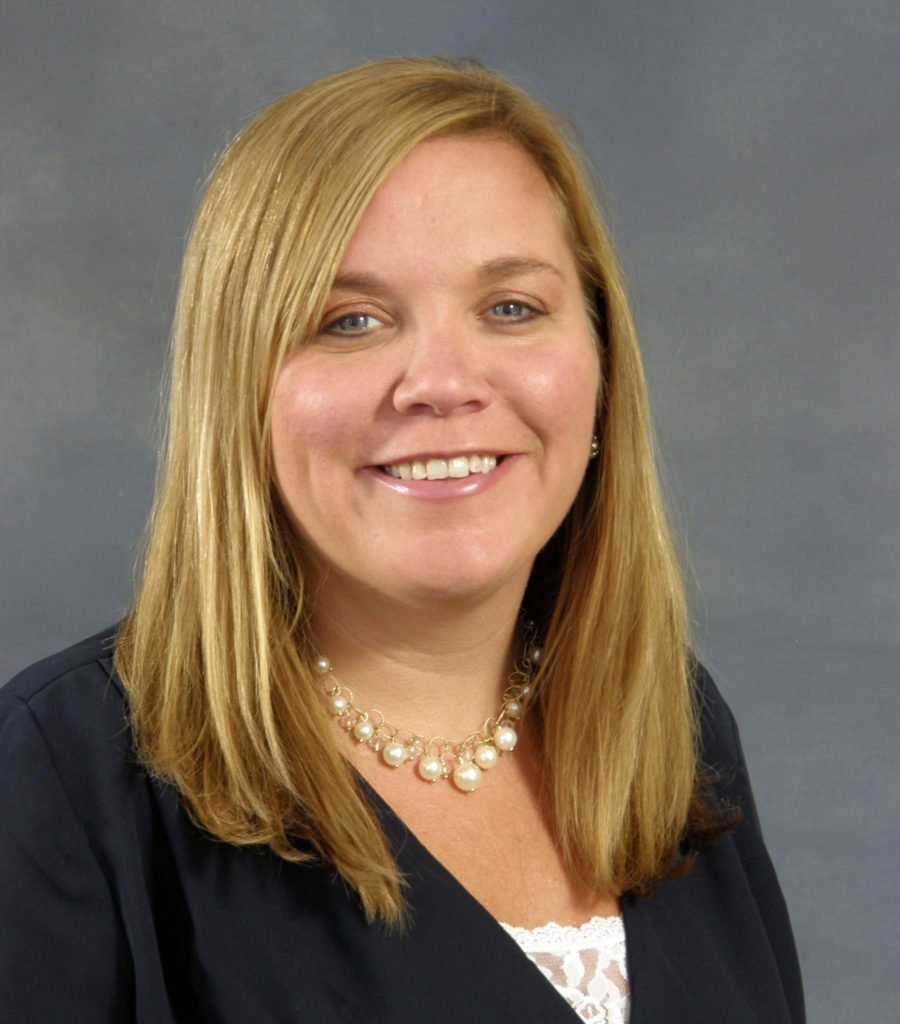 Julia Hebenstreit, Executive Director of The Kim Foundation
Julia Hebenstreit is the Executive Director of The Kim Foundation. She received her J.D. from Creighton University in 2005, and her BS in Journalism from the University of Nebraska Omaha in 2002. She has been with The Kim Foundation since 2011, and prior to that worked for local non-profits doing development, strategic planning, communications and advancement. She has a passion for helping people and improving lives, and serves on the Executive Committee for Nebraska Association of Behavioral Health Organizations, as the 2015 Hill Day State Captain for the state of Nebraska, and as an active member of the Nebraska Suicide Prevention Coalition, the Early Childhood Mental Health Coalition, BHECN Advisory Committee, RESPECT Advisory Board, Connections Advisory Board and the Project Propel Planning Group.