There's this page I follow on Facebook that usually posts hilarious and relatable memes and stories. It normally makes me laugh, sometimes out loud! But one day recently, one of the posts upset me. It was a sentimental post regarding "things every father should teach their sons." Most anecdotes on the list were sweet and lovely… until I saw this: "Be like the duck. Ducks look cool and calm on the surface, but underneath they're paddling like heck. Always be the duck, son."
I think I could actually feel my blood boil as I read this. Now, I wasn't born yesterday; I've heard variations of this saying many times before. And all of the previous times I heard someone say it, I wasn't working in the world of mental health advocacy. While it is sometimes necessary to provide a calming environment for your children, it can also be harmful to suppress your own emotions. In this new vocation of mine, I hear of way too many men trying to be like the duck and I'm here to tell you, it's not always healthy.
From the time they exit the womb, most men are told to be strong, to handle situations "like a man," or to "suck it up, bucko." When a man shows emotions or tells someone how he's feeling, you often hear others calling him soft.
This must stop. Here are a few facts:
Men are more likely than women to die by suicide. According to the most recent data, 80% of suicide deaths in the U.S. were male.
Men are less likely than women to seek mental health treatment. According to the CDC, 25.6% of women have received mental health treatment in the past 12 months, compared with 14.6% of men.
Approximately 80% of people who die by suicide are of working age (18-65).
According to the CDC, the occupational group with the highest male suicide rate is construction. Men make up roughly 90% of the construction industry.
Somewhere along the way in human history, the concept of talking about feelings became synonymous with being weak. It's 2023, and it is still not widely acceptable in our society for someone to admit they are struggling with their mental health, especially if that someone is a man who has been told his whole life to be tough.
Speaking as a daughter of a power company linesman, sister-in-law of a carpenter, and the aunt of two industrial electricians, I can confidently say I know a lot of "tough" guys. I've seen each of these men express their feelings. I've heard them talk about their concerns, fears, and worries. Never did I once think of them as weak for doing so.
We need to break the stigma – all of us. The only way to break this stigma is to normalize and prioritize mental health, just as much as we do physical health. Rather than encouraging men to appear calm on the surface, let's invite them to share a bit of their internal "paddling" with us. Let's be a buoy for them! Let's offer a listening ear or advocate therapy. Let's praise them for being strong and tough enough to seek treatment!
Please don't be like the duck. If we know about all of the fierce paddling that's going on underneath the surface, we can throw you a lifeline. If you or someone you know is struggling or in crisis, help is available.
Community Resources:
Suicide & Crisis Lifeline – 988
MoreTomorrowsNE.org
Nebraska Family Helpline 1.888.866.8660
The Trevor Project – 1.866.4.U.TREVOR (866.488.7386) www.trevorproject.org
www.nebraskamentalhealth.com
Article Sources:
https://thekimfoundation.org/wp-content/uploads/2023/01/Nebraska-Statewide-Suicide-Prevention-Plan-2022-2025.pdf
https://www.cdc.gov/nchs/products/databriefs/db419.htm#section_2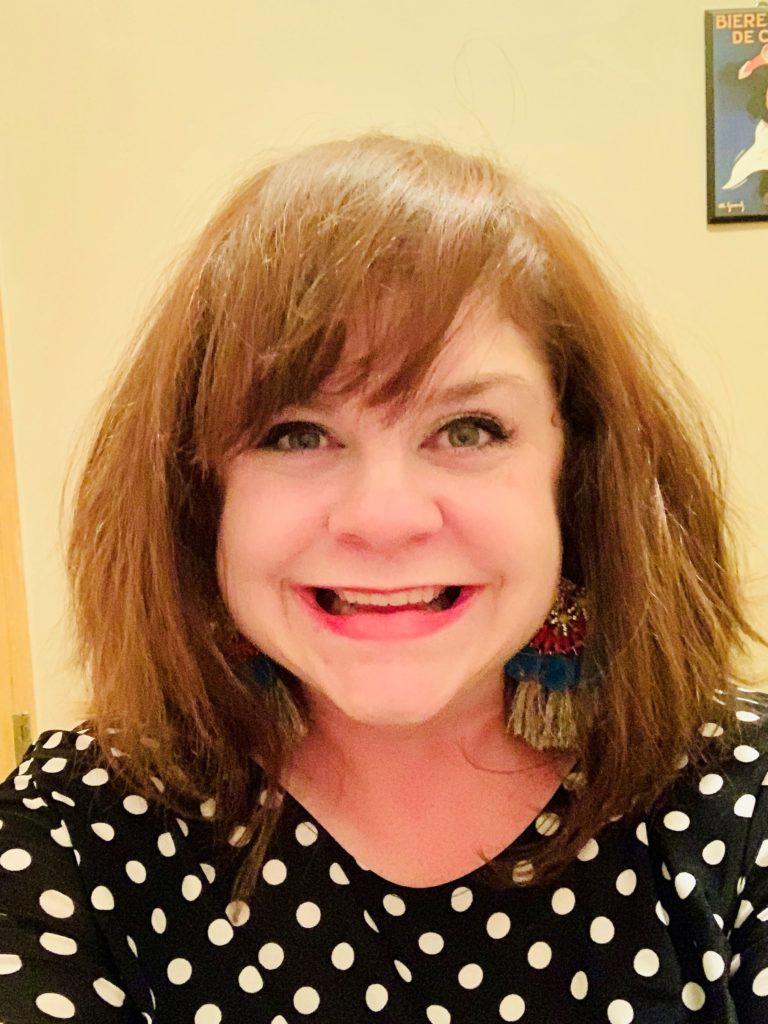 Molly Woodman, Outreach Coordinator for The Kim Foundation
Molly Woodman is one of the Outreach Coordinators at The Kim Foundation. Born and raised in Omaha, she earned her bachelor's degree in Communications from UNO. Molly spent fourteen years as the Director of Admissions and Recruitment at an area private high school. Her passion for public speaking and advocacy led her to The Kim Foundation in August of 2022. Molly manages the foundation's social media accounts, works closely with the Metro Area Suicide Prevention Coalition, and provides mental health awareness and suicide prevention education to the community through the Voice for Hope and Healing presentations.