When I was growing up, sometimes my mom would wake me up in the middle of the night and ask, "Do you want go sit on the porch with me?" I loved it when she'd do that! I'd always jump out of bed, and we'd go out to the porch and snuggle together and just sit in silence. The weather didn't matter. If it was a clear night, we'd look for the Big and Little Dippers. If it was cold, we'd bundle up. I bet we were only outside for about 30 minutes, and then we'd each go back to bed. Every now and then, my dad would join us too. These peaceful nights on the porch are some of my fondest memories.
It wasn't until I was an adult that I learned the reason behind these late-night porch gatherings; my mom was having panic attacks and the combination of fresh air and cuddling with her baby girl calmed her down. I think I always knew that my mom lived with anxiety, but we never really spoke openly about it until I started developing my own anxiety. It was comforting to have someone close to me who could relate, guide me to get the help I needed, and give me advice on ways to work through my anxious feelings.
Those of us who live with anxiety all have different ways of coping. The key is to find out what works for you. I learned that, like my mom, getting fresh air (even when it's cold) is the best way for me to find my calm and re-center. I've even been known to snuggle with one of my kids in the middle of the night. Obviously, that's not something I can do forever, but like everything else in life, my anxiety is a journey that will continue to evolve. Who knows, maybe those late-night-mama-snuggles in the comfy recliner will become fond memories as they grow!
Still looking for ways to find your calm? Check out these suggestions:
https://www.healthline.com/health/mental-health/how-to-cope-with-anxiety#long-term-strategies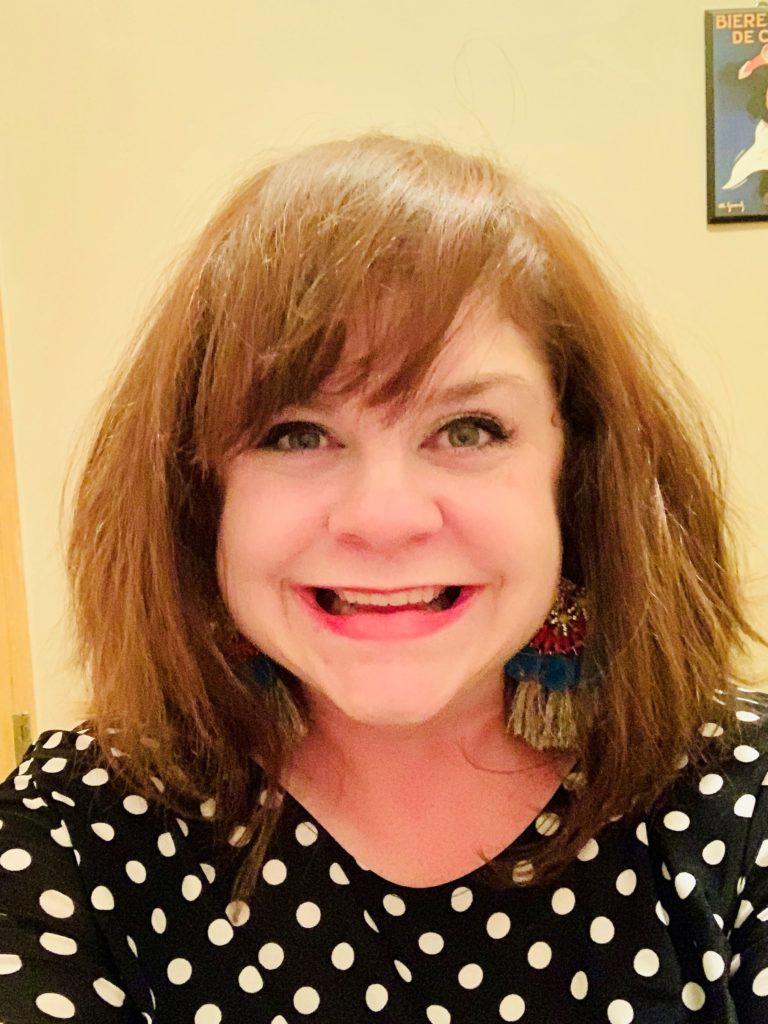 Molly Woodman, Outreach Coordinator for The Kim Foundation
Molly Woodman is one of the Outreach Coordinators at The Kim Foundation. Born and raised in Omaha, she earned her bachelor's degree in Communications from UNO. Molly spent fourteen years as the Director of Admissions and Recruitment at an area private high school. Her passion for public speaking and advocacy led her to The Kim Foundation in August of 2022. Molly manages the foundation's social media accounts, works closely with the Metro Area Suicide Prevention Coalition, and provides mental health awareness and suicide prevention education to the community through the Voice for Hope and Healing presentations.