Each year on March 8th women all around the world are celebrated. For 2023, the global theme is #EmbraceEquity. Each year a different theme is chosen to bring attention to women rights and the various challenges that women face, while highlighting the amazing things that women have done and will continue to do moving forward.
If you are a woman on this day dedicated to you, try to take time to honor yourself. Celebrate all your achievements and think about a few women in your life that you're proud of let them know that they are true superheroes.
Without women, this world would not exist how it is today. Women take on many challenges yet continue to change the world. Mothers, daughters, wives, professionals, and all women everywhere deserve to be recognized and celebrated.
If you're wondering how to celebrate this holiday, here are some ideas!
Become better informed by researching the history of International Women's Day.
Support a women owned business.
Attend an International Women's Day event.
Brainstorm ways that you can play a part in creating a better future for women.
"Here's to strong women. May we know them. May we be them. May we raise them."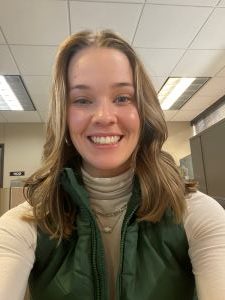 Sidney Howard, Outreach Coordinator
Sidney Howard is an Outreach Coordinator at The Kim Foundation. She earned her Bachelor's Degree in Psychology and Sociology from Midland University, where she was an Event Coordinator for four years. Sidney has previous experience in behavioral health, working with youth and adults in direct care settings. Sidney is passionate about raising awareness around mental health and providing support and resources. She joined the foundation in January of 2023 and currently focuses on outreach through presentations, events, and relations.