Each September survivors, organizations, and advocates celebrate Suicide Prevention Month while highlighting initiatives that raise awareness around saving lives from suicide. This September is no different as The Kim Foundation joins forces with our community partners to engage the community and encourage everyone to learn what role they can play in suicide prevention.
One of our biggest (and most fun!) initiatives that we are hosting this year is a repeat of our Chalk it Up for More Tomorrows event. Our goal is to blanket the community with hopeful messages and images of sidewalk chalk throughout each neighborhood and business in the Omaha Metro Area. We need your help in order to do this! Gather the kids, friends, neighbors, co-workers, or anyone interested and decorate your driveway, sidewalk, or parking lot with sidewalk chalk art that could bring a little hope and inspiration to someone who may need it. You can submit your pictures to win prizes, and more importantly, you never know whose day you will brighten by your artwork. For more information on the event and how you can get involved visit: https://thekimfoundation.org/chalk-it-up-for-more-tomorrows/.
The Kim Foundation is also conducting more than 50 presentations and trainings in the community during the month of September on suicide prevention, healthy coping skills, mental wellness, and community resources. These presentations are being done at no cost in numerous classrooms, businesses, and community organizations. For more information on coordinating a presentation with your group please reach out to the office at 402.891.6911 or visit our website at https://thekimfoundation.org/.
While these events are extremely important to help our community heighten awareness around suicide prevention, we will continue our mission-driven work beyond these events and work daily to raise awareness and connect those in need to resources. September is such a crucial month in the work that we do, but our hope at The Kim Foundation is that awareness and energy around suicide prevention will continue long beyond September 30th and become a core part of the fabric of our community.
Each of us has the power to make a difference in someone's life. We never know what someone may be experiencing or whether they are too scared or feel too alone to reach out for help. I challenge each of you to offer a smile to a stranger, say a kind word to someone you may be passing, ask someone how they are doing and truly listen to their answer, don't just move on to the next task on your list, and be more aware of your surroundings and who around you may be feeling down or not seeming like themselves. These are things each of us can do. So my challenge to you is to choose just one of these if that feels more comfortable, and do it a few times this month. See how it feels. And keep it going into October, November, and into the holidays!
If you or someone you know is struggling with any mental health crisis, please contact 988 to talk to a trained crisis counselor today.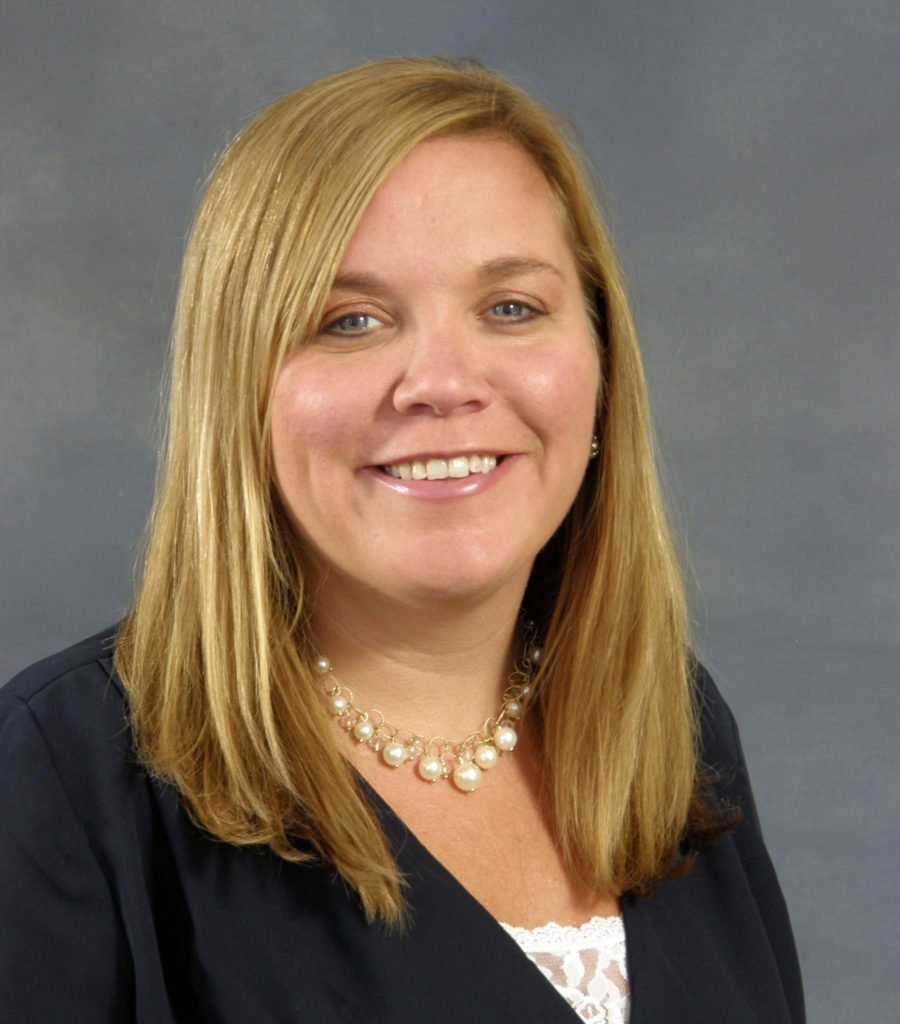 Julia Hebenstreit, Executive Director of The Kim Foundation
Julia Hebenstreit is the Executive Director of The Kim Foundation. She received her J.D. from Creighton University in 2005, and her BS in Journalism from the University of Nebraska Omaha in 2002. She has been with The Kim Foundation since 2011, and prior to that worked for local non-profits doing development, strategic planning, communications and advancement. She has a passion for helping people and improving lives, and serves on the Executive Committee for Nebraska Association of Behavioral Health Organizations, as the 2015 Hill Day State Captain for the state of Nebraska, and as an active member of the Nebraska Suicide Prevention Coalition, the Early Childhood Mental Health Coalition, BHECN Advisory Committee, RESPECT Advisory Board, Connections Advisory Board and the Project Propel Planning Group.