As you might have heard May is Mental Health Awareness Month. Throughout the whole month of May, individuals and organizations are encouraged to learn more about mental health and the ways in which they can take care of their mental well-being. I wanted to provide some tangible ways in which you can better your emotional health.
Treat yourself with kindness. This is much easier to say than to do, but it is something which is so important for our mental health. It is easy for us to uplift the people we care about, and I know it is not as easy to uplift ourselves, but I encourage you all to treat yourself with kindness and respect.
Surround yourself with positive people. The people we surround ourselves with makes a difference on our mental health. If you are feeling down, ask yourself who you are surrounding yourself with. Are the people you spend time with positive? Do they bring you joy? Are they encouraging? All these things are important to be aware of.
Exercise. Exercise goes a long way for our mental health. Find some type of physical exercise that you enjoy doing and stick with it! There are so many benefits to exercise.
Eat healthy. Research shows us the benefits of eating healthy. This is not to say you can't and shouldn't treat yourself occasionally. 😊 Just be aware of what you are eating as it does make a difference.
Get enough sleep at night. Sleep is incredibly important for our overall well-being. Whether you realize it or not, the amount of sleep you get can make a huge difference in how you feel and your overall emotional well-being.
Say no. This can be tricky for a lot of people. Do not be afraid to say no in situations. If you are needing time to yourself, say no to the plans you have been invited to. You have to do whatever is going to best serve you.  
Know what stress management strategies work best for you. It is important in life to know what coping strategies work best for you. There are so many stress management strategies which you can implement, but you must find the ones that work best for you.
Give yourself grace. In life it is very easy for us to give grace to others, but it is not as easy for us to extend grace to ourselves. Never forget we are all humans which means we will make mistakes. It is okay to make mistakes. Do your best to give yourself grace and learn from those mistakes.
Never be afraid to reach out for help. The most important thing is to never be afraid to reach out for help. There are resources and help available. Call the National Suicide Prevention Lifeline at 1.800.273.8255 to speak with a trained crisis counselor.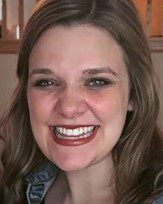 Katie Zimmerman, Project Coordinator for The Kim Foundation
Katie Zimmerman joined The Kim Foundation in June 2019. She earned her Bachelor's Degree in Communication Studies and Sociology from Central College in Pella, Iowa. During her time in college, she volunteered at many non-profit organizations and took multiple sociology classes which focused on mental health. Katie's role at The Kim Foundation includes running the social media accounts, assisting in the Youth Advisory Council, and providing mental health awareness and education.