Life sometimes can be overwhelming. There are times when it seems like the to-do list is never ending and your life is in a constant state of going and doing. In order to avoid feeling stressed, overwhelmed, or even burnout it is important to balance the many different things you might have going on in your life. Below are a few different tips which can help you to avoid feelings of high stress or anxiety when your life is really busy.
The first thing to help you balance a busy life is to create a schedule. Creating a schedule will help you to know when you have to accomplish certain things by, what you have going on each and every day, and where you need to be every day. Creating a schedule will hopefully help you feel more organized which will lead to better mental health.
Along with creating a schedule, it is also helpful to have some sort of routine. During the beginning of the pandemic a lot of individuals lost their sense of routine and that led to people feeling anxious and stressed. Having a routine is incredibly important to our mental health. Having a sense of routine and stability is only going to help you feel less stressed and more in control of your days. If you do not have a routine currently that is okay. Find out a routine that works best for you and do your best to stick to it.
Another thing that can be helpful to help balance a busy life is to prioritize what needs to be done. When the to-do list seems to be too long to handle it can be beneficial to prioritize the items on the list. There are probably some things that can be done later and other things which need to be done right away. Having this awareness will help you feel better about what you need to get done.
You also should not be afraid to say no. If you are incredibly busy and get asked to do something that you can say no to and want to say no to then do not be afraid to say no. Sometimes in life individuals can be afraid to say no to someone or something because they do not want to upset them. While this is understandable, you need to make sure you are taking care of yourself and doing what is best for you.
Lastly, know that it is okay (and important) to make time for yourself. Even if and when your life is nothing but hustle and bustle making time for yourself is important to do. Find something that you enjoy doing and actually do it. Along with doing something you enjoy make sure your basic need are met as well. Getting enough sleep at night, eating healthy, exercising, and drinking enough water are all important for both physical and mental health.
I know that life can be busy, but there are things we can all do to help balance it all. Try implementing some of the tips above. Hopefully they will help improve your emotional well-being.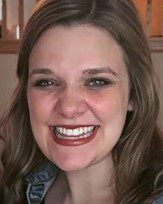 Katie Zimmerman, Project Coordinator for The Kim Foundation
Katie Zimmerman joined The Kim Foundation in June 2019. She earned her Bachelor's Degree in Communication Studies and Sociology from Central College in Pella, Iowa. During her time in college, she volunteered at many non-profit organizations and took multiple sociology classes which focused on mental health. Katie's role at The Kim Foundation includes running the social media accounts, assisting in the Youth Advisory Council, and providing mental health awareness and education to the community through A Voice for Hope and Healing presentations.