The past two years have been difficult for everyone. The world has faced so many uncertainties, tragedies, and overall ups and downs. While it is important for every individual to pay attention to their mental health needs, there is one population of individuals we need to be talking more about. That population is adolescents. Throughout the past two years, young people have had to adapt to things like remote learning, quarantining if exposed to COVID-19, missing out on big events, and so many other stressful situations. There are numerous reports which have been done since the beginning of the pandemic to show that adolescents are dealing with higher levels of mental health issues specifically anxiety and depression. More specifically over 2.5 million youth in the United States have severe depression, and multiracial youth are even greater risk. We also know that 60% of youth with major depression do not receive any mental health treatment.
While these statistics are startling and help us to become more aware of the issue at hand, we must dig deeper into the data. It is critical we begin to figure out why these statistics are only increasing over time. We need to educate ourselves and others, so we can begin to see these statistics decrease and help young people get the help they need and deserve.
There are numerous things which are impacting adolescents' mental health. As mentioned above young people have dealt with numerous stressors from COVID-19. Young people also have social media which can negatively impact their mental health in many ways. They also must deal with any sort of pressure from friends or family, or they could be victims of bullying both in-person or online. Young people also are typically involved in many different activities, and it can be stressful to manage everything they are involved in. Also, young people can become anxious thinking about their future. Overall, there are SO many different things that impact young people's mental health. As mental health is critical to our overall health, we must address the concerns we are seeing with the youth population.
There are steps we can take to help address the mental health concerns of young people. One thing we can all do is educate ourselves and others. Through education we can learn the signs of symptoms of mental health conditions, how to have conversations about mental health, and even resources which are available. There are many trainings available to learn more about mental health and how you can help. Another thing we can do is to simply talk more about mental health. Asking adolescents how they are doing is a good first step to take. By starting those conversations, hopefully more young people will be able to share how they are feeling and what they are going through. Another step we can take is encourage young people to practice self-care and stay connected. As adults we learn a lot about self-care and how important it is to take care of ourselves, but it is also crucial that young people practice self-care as well.
Even though we have seen startling statistics in relation to young people and their mental health needs, there is hope, and there are different things we can all be doing to make a difference. Never forget that you are not alone and there are people out there who care about you and love you. Do not hesitate to reach out for help if you are ever struggling or feeling lonely. You matter in this world.
Sources:
https://www.unicef.org/lac/en/impact-covid-19-mental-health-adolescents-and-youth
https://www.who.int/news-room/fact-sheets/detail/adolescent-mental-health https://www.mhanational.org/issues/state-mental-health-america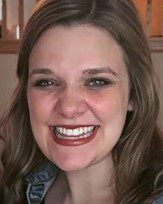 Katie Zimmerman, Project Coordinator for The Kim Foundation
Katie Zimmerman joined The Kim Foundation in June 2019. She earned her Bachelor's Degree in Communication Studies and Sociology from Central College in Pella, Iowa. During her time in college, she volunteered at many non-profit organizations and took multiple sociology classes which focused on mental health. Katie's role at The Kim Foundation includes running the social media accounts, assisting in the Youth Advisory Council, and providing mental health awareness and education to the community through A Voice for Hope and Healing presentations.